美缝剂就像人的牙齿,脸做好了,自然更好看。
  The beauty sewing agent is like a person's teeth. When the face is done, it will look better naturally.
  不知从什么时候开始,"美缝"进入了大家的视线,也许是发黑的瓷砖缝隙太难看,或者是难以清洗让强迫症你不知道该怎么办……
  I don't know when the "beauty sewing" came into our sight. Maybe the black tile gap is too ugly, or it's hard to clean, which makes you have obsessive-compulsive disorder. You don't know what to do
  美缝在家装中很非凡,与水电瓦油这些"大工程"相比,轻易被忽视,通常装修公司还不包,但却是迂回不开的一个重要环节。
  American seaming is very special in home decoration. Compared with the "big projects" such as water, electricity and tile oil, it is easy to be ignored. Usually, the decoration company doesn't cover it, but it is an important link that can't be bypassed.
  这不只是为了美丽,听我说……
  It's not just for beauty. Listen to me
  众所周知,瓷砖铺贴必然会留下缝隙。
  As we all know, the tiling will inevitably leave a gap.
  瓷砖本身会热胀冷缩,所以需要留砖缝,让瓷砖的空间有延伸,假如不留,就会出现以下画面的情况。
  Ceramic tile itself will expand and shrink, so it is necessary to leave brick joints, so that the space of ceramic tile has an extension, if not, the following picture will appear.
  左缝过小,导致瓦鼓空空如也
  The left seam is too small, resulting in empty tile drum
  无论用瓷砖胶还是水泥砂浆去粘瓷砖,干燥后,都会对瓷砖产生力,假如没有留下缝隙,那最终结果只能是开裂、坍塌的瓷器。
  No matter use ceramic tile glue or cement mortar to stick ceramic tile, after drying, it will produce force to ceramic tile. If there is no gap left, the final result can only be cracked and collapsed porcelain.
  砖缝留1mm-3mm是正常的,最常见的是1mm、1.5mm和2mm这三种尺寸,砌砖时可使用瓷砖定位十字卡作为辅助工具,可根据实际需要,购买相应的规格。
  It is normal to leave 1mm-3mm for the brick joint, the most common three sizes are 1mm, 1.5mm and 2mm. When laying bricks, the tile positioning cross card can be used as an auxiliary tool, and the corresponding specifications can be purchased according to the actual needs.
  铺砖贴缝由于瓷砖缝隙底部材料是水泥的交叉卡,受潮湿狂吸水影响,导致发霉情况;也容易掩盖污垢。
  Because the bottom material of tile gap is the cross card of cement, it is affected by moisture and excessive water absorption, which leads to mildew; it is also easy to cover up dirt.
  漂亮的接缝看起来的功能是让瓷砖的缝隙变得整洁美观,其实更是为了防止霉菌抗菌,增强防水和便于清洁。
  The function of beautiful joint is to make the gap of ceramic tile neat and beautiful. In fact, it is to prevent mould and bacteria, enhance water resistance and facilitate cleaning.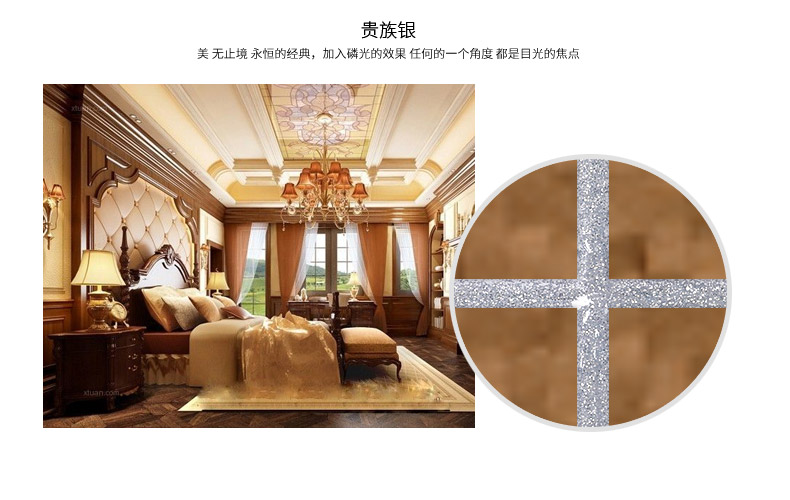 美丽密封胶的历史
  History of beautiful sealant
  良好的美缝效果也需要良好的填缝剂,所有用于填充瓷砖缝隙的材料,都称为填缝剂。
  Good effect also needs good joint sealer. All materials used to fill the gaps of ceramic tiles are called joint sealer.
  家庭装修的瓷砖填缝遇到各种各样的问题,填缝剂经历了从白水泥发展历程,添加seam代理,美缝剂瓷缝剂,环氧彩色沙子,功能也从防止裂缝,防水、防止下降,最后到达美观性的追求。
  There are all kinds of problems in ceramic tile caulking for home decoration. The caulking agent has gone through the development process from white cement, adding seam agent, beautiful caulking agent, epoxy color sand, and its function has also changed from crack prevention, water-proof, decline prevention to aesthetic pursuit.
  白水泥——强度不高,易开裂,已被淘汰
  White cement - low strength, easy to crack, has been eliminated
  一开始,我们都认为用白水泥来填补空白是好的,几十块钱一个大袋子,既便宜又好用。
  At the beginning, we all thought that it was good to fill the gap with white cement. A big bag with tens of dollars is cheap and easy to use.
  白水泥嵌缝
  White cement caulking
  由于白水泥的强度不高,会掉粉儿,还容易开裂。所以白水泥被升级为连接器。
  Because the strength of white cement is not high, it will lose powder and crack easily. So white cement was upgraded to connector.
  勾缝剂
  mortar
  煅烧剂又称水泥基嵌缝剂,与白水泥不同,煅烧剂中加入石英粉,增加了硬度,不会掉粉而开裂;加入颜料,可以混合多种颜色。
  The calciner is also called cement-based caulking agent, which is different from white cement. The addition of quartz powder in the calciner increases the hardness without cracking due to powder dropping; the addition of pigment can mix a variety of colors.
  密封剂组成的示意图
  Schematic diagram of sealant composition
  虽然产品和施工技术都很成熟,但仍然不能解决防水的问题。
  Although the product and construction technology are very mature, but still can not solve the problem of waterproof.
  不防水的方式在厨房和卫生间等区域,蜱虫容易发黄、发霉。于是,美丽密封胶应运而生。
  In areas such as kitchens and bathrooms, ticks tend to turn yellow and moldy. As a result, beautiful sealant came into being.
  美容缝剂-水,脱落有害,已被消除
  Beauty sewing agent - water, falling off harmful, has been eliminated
  早在2013年左右出现在中国的缝纫剂,是指湿气固化丙烯酸树脂缝纫剂的单一组分
  Sewing agent, which appeared in China as early as around 2013, refers to the single component of moisture curing acrylic resin sewing agent
  单一成分,即所有原料在一个管中;湿气固化型,即花缝剂挤出后与空气中的水分发生反应,从而硬化,也可以防水。
  Single component, i.e. all raw materials are in one tube; moisture curing type, i.e. after extrusion of the caulking agent, it reacts with the moisture in the air, so as to harden and also be waterproof.
  水基密封剂制成后会下垂
  Water based sealant will sag when made
  在反应和挥发过程中会导致美缝剂收缩,最终形成清晰的沟槽,容易积存水分和污垢。
  In the process of reaction and volatilization, it will lead to shrinkage of the tackifier, and finally form a clear groove, which is easy to accumulate water and dirt.
  以上就是山东美缝剂对作用不仅仅是美观的详细介绍,想要了解更多请点击官网
  The above is a detailed introduction to the effect of Shandong beauty sewing agent on aesthetics. For more information, please click http://www.jinanjiusun.com